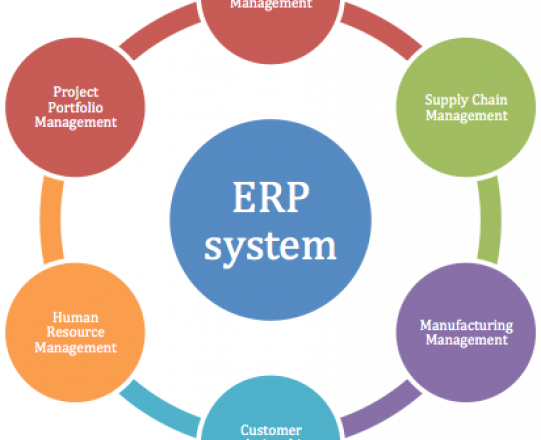 ERP or Enterprise Resource Planning is playing a great role in making business win a competitive edge. With the growing demand in all service sectors, ERP has also made a mark in the education system. ERP School in 2020 is a boon for students!

Children are the future of India and schools play a massive role in their cognitive, academic, and personality development. In this digital age, educational institutions must use the best tools for academic and administrative activities.

School ERP is the modern management tool that helps in providing the best quality education to students. This cloud-based solution can handle the school administration efficiently and effectively. ERP software is designed to bridge the gap between automation and manual processing in an educational institute. Before you go for it, you must know its importance.
The importance of school ERP system
1.
Hassle-free data access
Automation and integration simplify the process of data gathering. Using ERP software for school helps you enter and access data anytime, anywhere. Digitizing the entire process means you can avoid data errors and update information in real-time without secondary help. Lesser paperwork makes you more environment-friendly! And, no risk of data breaches because ERP ensures controlled access to information.
2.
Efficient information flow
School ERP is designed to have multi-user functionality! Now teachers, students, parents, and other stakeholders can easily access the information they want using individual portals. Checking out the library, paying fees, submitting assignments, hostel, admission, downloading exam results are all just one click away. Forget about long queues and other formalities that consume huge time!
3.
Better collaboration
School ERP works on clouds and assures maximum availability for users. Centralization and management of information, API integrations like payment getaway services improved students-teachers-parents collaboration. Effective use of technology also helps staff to boost productivity.
4.
Increased teaching time
ERP saves time because it connects inter cross departments of school for data access, which means teachers can now have enough duration to focus on new learning strategies, enhance teaching methods, and complete courses as scheduled.
5.
Improved resource management
By investing in best school ERP software, you can track your inventory, usage of resources in the library, canteen, hostel, laboratories, and other departments. You can check your finances with accurate and transparent reports and optimize the functions and operations accordingly. Guess what? You can also handle multiple branches of your school at different locations using single mobile application.

In short ERP School is important to make work seamless, easier, and productive.

Want to increase the productivity of your school?


Buy the best school ERP software today!


If you are looking for one then try ERPAcademe - India's best cloud-based school management application. It's fully featured, secure, mobile-compatible, reliable, and scalable useful for play school, vocational training institutes, kindergarten, and coaching classes.