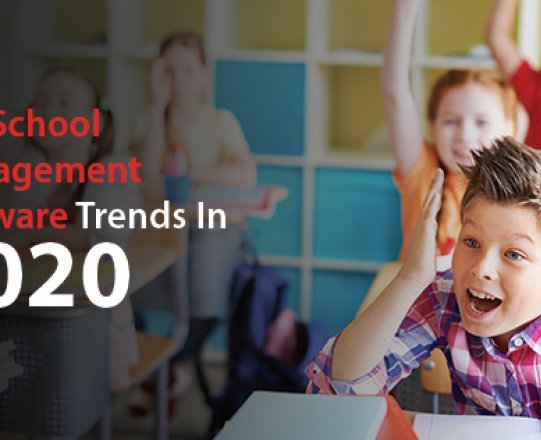 COVID-19 is a blessing in disguise for it led to the digital transformation of schools and colleges. Use of cloud-based school management software has become a necessity for educational institutions to function.
Here are the top School Management Software Trends in 2020 for every school:-
1. Attendance Management Software
There is a rising demand for web-based biometric attendance system for schools. This system via multiple integrations - collects students' attendance in real-time and stores against their names, eliminates proxy attendance and paper waste. It facilitates seamless integration of data with backend software. You can transfer the data to a server using the internet.
2. eLearning Software
Teachers use eLearning software for virtual classes. It facilitates live interaction between teachers and students and a smooth and effective learning process. Worldwide eLearning classes have become the need of the hour and will continue till the COVID crisis is over. eLearning software is saving time, and cost of travel for students and teachers.
3. Digital Data Management
Online classes, lesson plans, assessments, biometric attendance system, tests are generating huge data including audio and video files. There is a need for structured management of data to streamline academic activities in a hassle-free manner. Unlike traditional data management methods, cloud-based data management solution is easy to use, access, share with multiple users, back up and archive. As long as you maintain data safety and security policies, there is nothing to worry about.
4. Fee Management Software
Online fee module software is designed to automate and transfer fee process, calculate deductions and concessions, consider hostel fees/scholarships, generate reports of the fee paid and dues, create fee receipts and send payment alerts to parents. Easily customisable and scalable this online fee management software is helping in efficient finance management.
5. Automate Admissions
The automated online admission process is happening like a breeze! Students or parents just need to visit the online portals of preferred academic institutes, fill the details and pay admission/registration fee online. All the information is available via emails, mobile message alerts, and can also be accessed via helpdesk numbers.
7. Mobile Apps
There is increasing use of various mobile apps in schools for video calling, school transportation and meeting. Parents too can join and interact with teachers to get performance updates about their children. School mobile apps have a host of other benefits besides accessible communication and collaboration.
Are you planning to buy the best school management software? ERPAcademe is the one-stop solution for you. Call us to know more!