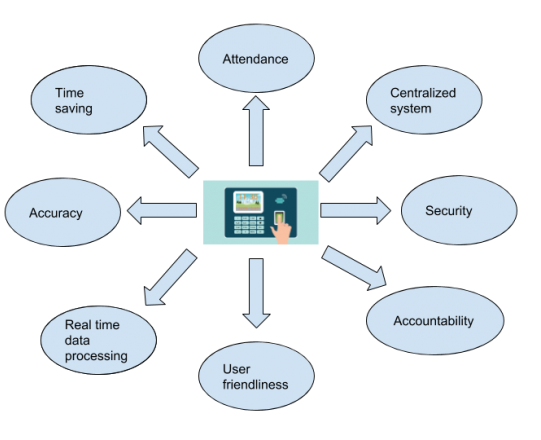 Why Implement Smart Attendance System
Most schools, colleges, and universities are looking to use smart attendance systems today. They use them for registering the attendance of their staff members, clerks, accountants, administrative staff, and others. The primary reason for this new technology adoption is because it is quicker and more reliable as compared to the traditional manual attendance system. It negates the possibility of proxy attendance as it is mostly done via a biometric attendance system or RFID-based attendance mechanism. Monitoring becomes also very easy by an admin who can easily get all the reports regarding in-time and out-time of the resources. In a word, the attendance system becomes robust and smart that eventually increases productivity and overall efficiency. Biometric attendance software also helps in recording attendance during competitive exams such as IELTS, GRE, GMAT, SAT and more.
How It Can Help Your Organization
First, these smart attendance systems stop the time-theft by employees that they do in the case of traditional attendance systems. This makes the payroll system more efficient as you pay only those who work efficiently. By adopting a smart attendance system, you also significantly reduce the overhead cost and overtime to employees because now everything is tracked. Further, people who are not maintaining work timings properly can be issued a warning or can be replaced too with more efficient resources.
Hire A Smart Attendance System Company
If you hire an Indian company for offering you the smart attendance system you need then definitely you are on right track. An Indian company means better communication, cost-efficiency, and more value to your organization. You need to google a few goods and reputed solution providers in India. Some of these companies have a great track record and offer the best resources along with state-of-the-art infrastructure. They also work very closely with their clients and offer 24x7 customer support. Please feel free to discuss your exact need with them and they would deliver the right attendance system to you.
So, develop a smart attendance system for your organization or educational institute today. An Indian company is simply a call away.