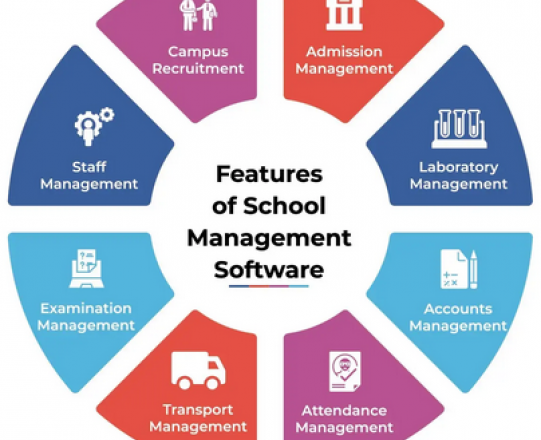 A solid and effective school management software system is essential for each school today. These amazing solutions help you to automate and streamline your school's all administrative and academic procedures including hostel management. School management software system handles admissions, fee payment, student enrollment, examinations, results, course management, hostel management, storage of students and employee information becomes fully computerized. It further allows you to do hostel management efficiently. Moreover, some reputed companies offer school management software system for administrative procedures like inventory management, student management, staff management, finance, payroll management and more.
Benefits of A Solid School Management Solution
Many schools today are looking to contact an Indian school management software system provider or hostel management software provider. Few of them offer solutions that enable interactive teaching through different interactive modules. Your school can significantly scale down paperwork by sharing e-reports. Your school would be able to monitor students. Parents also can get real-time updates regarding their child via SMS, mobile applications, and email. It also optimizes your school's website. Your school would be able to fetch real-time and transparent reports regarding different administrative procedures. This would enhance the overall efficiency of the school because it would allow for plugging the gaps or loopholes wherever necessary.
How To Find An Indian School Management Software Provider
Well, by simply searching on the internet you can find many such companies that offer school management software system. However, before contacting one you must take into consideration a few aspects. First, the solution should run across all types of operating systems. Second, the company you hire must have state-of-art technology to offer you the right solution. Third, the company must offer 24x7 customer support for handling all types of queries. They must have a dedicated team of professionals or experts who can assist you whenever and wherever necessary. The solution they offer must be able to handle all possible operations related to your school management and hostel management. This would offer you peace of mind and greater efficiency also.
So, call to hire an Indian school management software provider today.